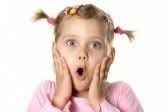 I can't believe that I'm having such a difficult time giving books away here lately. Maybe I'm not making it clear that I do not track down those who win something here to get mailing information - it's up to the winner to check back and see if they're a winner. If I happen to already have the mailing info, I'll go ahead and send the prize. If not, the winner needs to contact me.
New winners:
Kay Stockham's autographed copy of HIS SON'S TEACHER - Tee!
Lisa Renee Jones' three-book prize pack - Arkiern!
I have a mailing address for Tee and will be sending her book out, but I need Arkiern to email me with her mailing info at
ljodamron@gmail.com
- by Tuesday, please.
Have a great weekend, everyone - and don't forget about LuAnn McLane's contest - scan down a bit for details!
Laurie