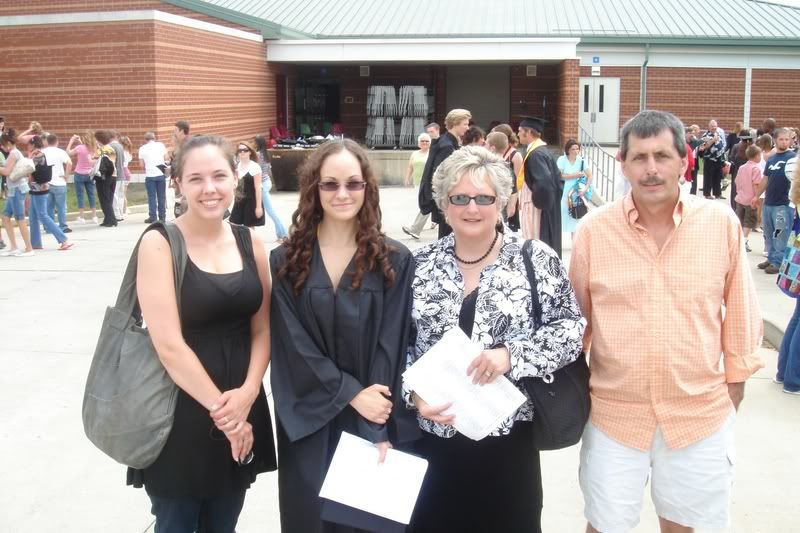 Despite strong thunderstorms that rolled through our area around 4 am, the skies cleared by 9:00 and Kelsey's commencement was held outside. It turned out to be a gorgeous day, as was Sunday when we had our open house.
I am admittedly a huge marshmallow, but I was strong and didn't cry too much! That could partly be because I was exhausted from preparing for the open house! Lindsay graduates in two weeks and there's a chance I'll be a blubbering mess for that one!
I hope to post a brief review this evening for Shiloh's THROUGH THE VEIL - tomorrow I'll have a great excerpt! Lots of great stuff going on for this wonderful book. Shiloh will then be guest blogging here in the next week and a half or so and we'll have her interview of her heroine in TTV, Lee Ross.
I'll also be posting comments about THE POWER OF LOVE - there will be a contest for an autographed copy of this one too!
Speaking of the power of love, Tim and I celebrate our 29th wedding anniversary today - woohoo! I remind him that it's been 29 "glorious" years, something he always forgets to mention when someone asks him how long we've been married!
Be sure to stop back!
Laurie