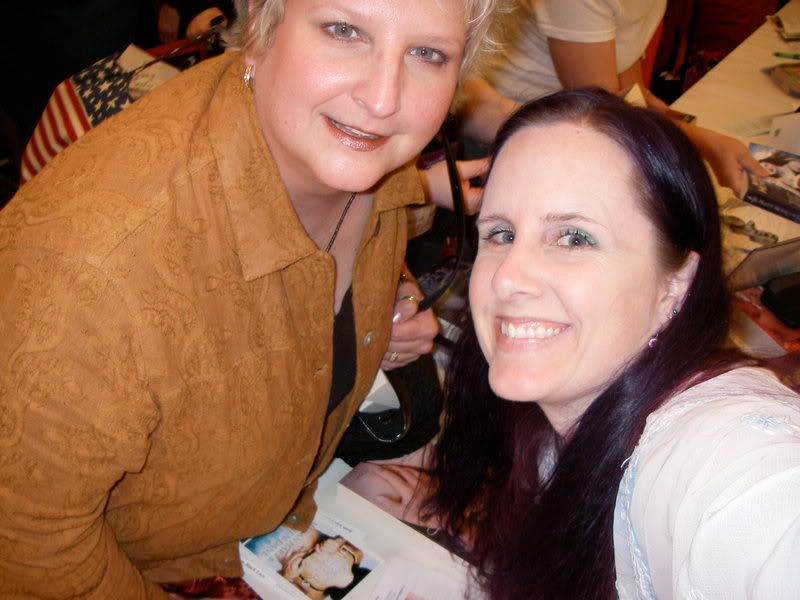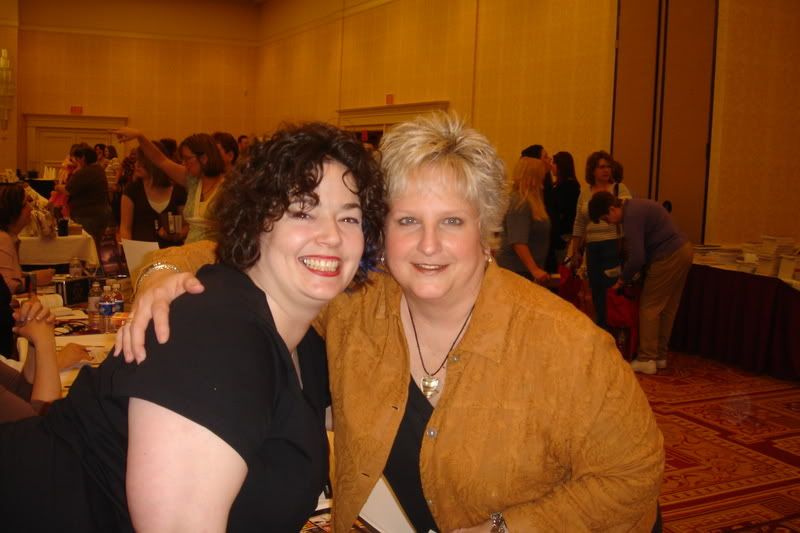 I only have two photos from RT - one that Megan Hart took and emailed to me and one that Shiloh Walker took of Sasha and I. I hate myself in photos, even these, but figure if I waited until I looked the way I wish I looked to have my picture snapped, I'd NEVER have my picture taken. There'd be nothing to show that I ever even existed!
I hope everyone is having a great week so far! I left work early this afternoon and took Kelsey to Columbus for some preliminary prom dress shopping. Fortunately, we found a dress *and* shoes - woohoo! All that's left is getting the dress hemmed about a foot. Unfortunately, Kelsey is vertically challenged just like her mother.
I never did hear from Virginia, the winner of the Lora Leigh book, so I've drawn another name - Fedora! Email me at ljodamron@gmail.com, Fedora, before Thursday evening with your mailing info and I'll get the book out to you!
Laurie