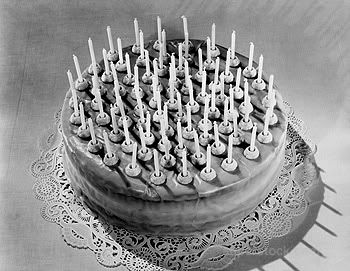 VERY vintage! I'm a half century old today. Because I (mostly) don't feel that old, I've decided to declare instead that I'm starting on the second half century of my life! No special plans to celebrate. I'll be working all day and then going to a local pub for half price appetizers and maybe a beer, more likely a Diet Coke, with the girls and my mom.
A quick Google search indicated that Alaska, Barbie and Legos turn 50 this year too. When I mentioned this to my best friend and asked why Barbie has held up better than me, she said "Well, I think you and Barbie could be sisters." I'm not going to dissect that, but think there's a compliment there somewhere! Hey, the way I look at it she could have said "Well, your ass is the size of Alaska!"
Tomorrow I'm going to Athens in southeastern Ohio with Lindsay and my best friend Carla for "Boogie on the Bricks" - more about that in a post tomorrow. It should be a great time and I'm looking forward to it.
I hope everyone has a great day and a terrific weekend! As always, please be careful if you're out on the road.
Laurie