UPDATE: Ok, I didn't hear from Deb so I've drawn another name - the new winner is Jen in Wa! Jen, please email me by Weds. I hope everyone has had a great weekend!The winner of TEASE is deb! Congratulations, Deb! Email me at ljodamron@gmail.com with your mailing info by Sunday evening. Thanks to everyone who stopped by - I loved reading your comments about Suzanne's books. I hope you'll all get a copy of THE PRIVATE CONCIERGE!
Suzanne Forster
has a new release, THE PRIVATE CONCIERGE, and while I haven't had time to read my copy yet because of review obligations, early reviews and chatter have been especially good, so I wanted to spread the word - you know how important those early sales numbers are to authors.
A blurb:
L.A.'s rich and powerful rely on Lane Chandler's company, The Private Concierge, to anticipate their every whim…and to guarantee unparalleled discretion. But then one of Lane's celebrity patrons is found murdered in the most undignified manner imaginable. In rapid succession, three other prominent clients become embroiled in separate scandals, thanks to what looks like a security breach of TPC's communications systems.

As word gets out, clients drop Lane like last week's gossip. She's bent on keeping TPC's name out of the papers, but when former police officer Rick Bayless starts nosing around, she has more to worry about than bad PR. Rick knows about Lane's shadowy past, and he's certain she's hiding new secrets. With no other options, Lane must face a dangerous conspirator who knows more about her every move than she does.
Sounds great, don't you think? If you think so, pop over to
Amazon
and order your own copy!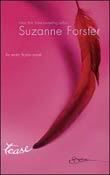 To celebrate the release of THE PRIVATE CONCIERGE, I'm giving away a copy one of Suzanne's earlier releases, TEASE. If you're interested, leave a comment and you're entered! As always, chatter is encouraged! Let us know if you've read any of Suzanne's work, what's your favorite of her books, etc. - I'll draw the winning name sometime Thursday evening.
Thanks for stopping!
Laurie