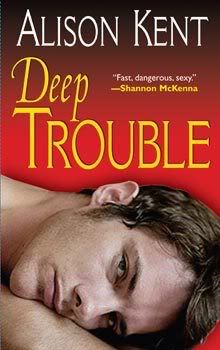 Alison Kent
has an August release, DEEP TROUBLE, available now at WalMart. This one combines one of my absolute Alison Kent faves THE BEACH ALIBI, with THE MCKENZIE ARTIFACT. Excerpts are available on Alison's website - check them out, and if you're interested in a copy, post a comment here before Friday evening (August 22) when I'll draw a winning name.
Feel free to chat about Alison's books or just say you're interested - either will get your name in the hat!
Look for more contests, I'll be announcing at least one more this week.
Have a great week!
Laurie