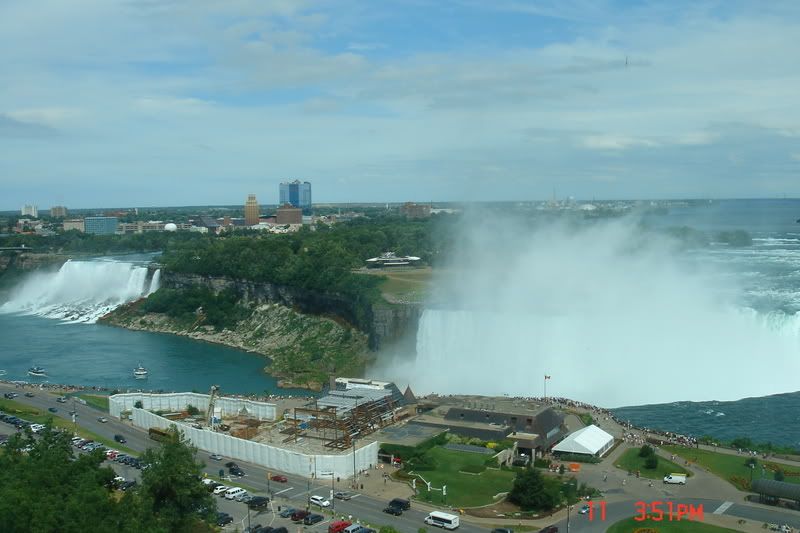 Well, another
Damron
Family Vacation is in the books! We didn't go south this year as we usually do. We went to Niagara Falls for three days and had a great time. There's a huge difference between Niagara Falls and Savannah - it's much closer, just a little over five hours, you don't have to go through customs for a visit to the south, but the most notable difference was the temperature - it was a
smidge
on the cool side during the day and downright chilly in the evening. We stayed at the Marriott in the
Fallsview
area, and the above picture of the falls was taken out of our hotel window, a view that was nothing short of spectacular.
Tim and I have been to the falls twice before, most recently about 20 years ago when Lindsay was just a couple of years old. Now the girls have both seen them and I have to admit that it will probably be the last time that Tim and I visit there. We had a great time and it is a beautiful site, but gee whiz it's an expensive place to visit. I realize that all resort areas are pricey, but the prices we had to pay in the restaurants were downright ridiculous. We had burgers at a
TGIFridays
on our first afternoon, with
Linny
and I drinking water and the bill was over $80.
What are your vacation plans this summer? I hope some of you will share your favorite places to visit and let us know why you enjoy them so much.
Laurie